People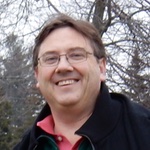 Nicholas Graham: EQUIS Lab Director
Nick Graham is a Professor of Computer Science at Queen's University. He received the Doctorate of Engineering (Dr.-Ing.) degree from the T.U. Berlin in 1995. He performed most of his thesis work at the GMD in Karlsruhe, Germany. He holds an M.Sc. from Queen's University (1988) and a B.Sc. from the University of Toronto (1985).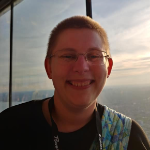 Angela Alberry: Ph.D. Student, Cultural Studies
Angela is a PhD student interesting in the cultural and community aspects of game-play in the era of the internet. Currently focusing on TwitchPlaysPokemon she is interested in exploring how group control of game avatars changes peoples' perspective of both themselves and their co-players as 'gamers' both within the play-through and outside of it. Angela is co-supervised with Prof. Jane Tolmie of Cultural Studies.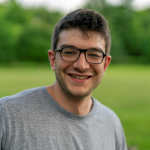 Gabriele Cimolino: Ph.D. Student, Game Automation
Gabriele is bringing exergames for physiotherapy to people with spinal cord injury in pursuit of a PhD in Computer Science, with a research focus in the intersection between Human-Computer Interaction and Artificial Intelligence. Having previously completed two degrees at Queen's, first a BAH in Classical Studies and then a BSc in Computing, Gabriele is convinced that Queen's is the only university.

Robert Holford: M.Sc. Student, Augmented Reality Educational Games
Robert completed his B.A.Sc. in Computer Science at McMaster University in the Spring of 2020, which happens to be the period that Google Trends most strongly associates with the phrase "unprecedented times". During that degree he also completed a minor in music.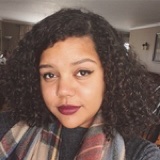 Lindsey Kelly: Game Developer, Liberi Exergames
Lindsey Kelly is an aspiring video game designer and filmmaker holding dual bachelor degrees in both Game Design, and Film and Media at Queen's University. She is working on readying the Liberi Exergames for broader deployment with children with neurodevelopmental disorders.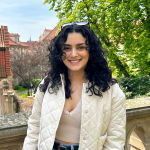 Jasmine Mishra: M.Sc. Student, AR Educational Games
Jasmine completed her BA in Computer Science from University of British Columbia. She is continuing the work on using augmented reality as an educational tool through the development of a medieval history AR game for children. Her interests include practicing the visual arts, cooking, and world travel.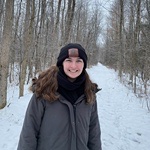 Michaelah Wales: M.Sc. Student, AR Educational Games
Michaelah completed her bachelor's degree in Computer Science at Queen's University in the spring of 2022, with a minor in Drama. Her interests are virtual reality, theatre design and live performance. She is working on using augmented reality as an educational tool through engaging multiplayer stories that take place in an AR medieval village. Her hobbies include reading, acting, and digital art.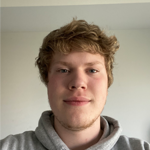 Dylan Walker: B.Comp. Student, AR Educational Games
Dylan is an undergraduate student pursuing a bachelor's degree in computing with a specialization in game development. He has a strong interest in all aspects of game design and development, from coding and programming to graphics and design. He spends his free time honing his skills by developing games in Unity and playing games with friends. Apart from game development, he also enjoys exploring other areas of computing such as machine learning and artificial intelligence.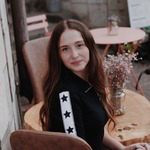 Polina Zabolotna: Intern, Environments of Change Game
Polina Zabolotna is a student of the Kharkiv National University of Radioelectronics, Faculty of Computer Science, specializing in interaction design. She particularly enjoys web design and development and graphic design. She is visiting the EQUIS Lab through a MITACS Globalink Research Award.
Past Post-Doctoral Fellows
Past Ph.D. Students
Adrian Schneider, Ph.D. (2023)
Maximus Kaos (formerly Chad Richards), Ph.D. (2018)
Hamilton Hernandez, Ph.D. (2015)
Cheryl Savery, Ph.D. (2014)
Banani Roy, Ph.D. (2013)
Tad Stach, Ph. D. (2012)
Chris Wolfe, Ph.D. (2011)
David Smith, Ph.D. (2009)
Greg Phillips, Ph.D. (2006)
James Wu, Ph.D. (2004)
Chris Turner, Ph.D. (2003)
Tore Urnes, Siv.Ing. (1992), Ph.D. (1998)
Past M.Sc. Students
Jifan Yang, M.Sc. (2023)
Kyle Laporte, M.A.Sc. (2022)
Susan Hwang, M.Sc. (2020)
Brandon Reid, M.Sc. (2020)
Daniel Clarke, M.Sc. (2019)
Jordan van der Kroon, M.Sc. (2018)
Liam Collins, M.Sc. (2018)
Bernard Cheng, M.Sc. (2017)
Adrian Schneider, M.Sc. (2016)
Mallory Ketcheson, M.Sc. (2016)
Matt Oskamp, M.Sc. (2015)
Mrunal Patel, M.Sc. (2013)
Ameer Hamza, M. Sc. (2012)
Jason Kurczak, M.Sc. (2012)
Joey Pape, M.Sc. (2012)
Eric Qiu, M.Sc. (2010)
Kevin Grad, M.Sc. (2009)
Rob Fletcher, M.Sc. (2008)
Jeff Yim, M.Sc. (2008)
Barry Long, M.Sc. (2007)
Baha Jabarin, M.Sc. (2003)
Gary Anderson, M.Sc. (1999)
Said Elnaffar, M.Sc. (1999)
Tim Wright, M.Sc. (1999)
Reza Kopaee, M.Sc. (1998)
Roy Nejabi, M.Sc. (1995)
Gekun Song, M.Sc. (1995)
Catherine Morton, M.Sc. (1994)
Past Undergraduate Summer Students
Ensor Moriarty (2022)
Josh Otten (2022)
Michaelah Wales (2022)
Codie McConkey (2020)
Joseph Gravenor (2020)
Rachel Phinnemore (2020)
Luke Walker (2015)
Siobhan Cordy (2015)
Curtis Tremblay (2014)
Leah Robert (2013)
Eric Ingle (2012)
Michelle Brown (2012)
Eril Berkok (2010)
Michelle Brown (2011)
Andrew Heard (2010)
Matt Brehmer (2009)
Irina Skvortsova (2005)
Will Roberts (2005)
Past Research Staff and Interns
Neven Golubovitch (2017-2019)
Sebastian Huber-Oikle (2017)
Dan Moran (2014-15)
Zi Ye (2011-15)
Jeremy Bourdiol (2014)
Sawyer Shipp-Wiedersprecher (2014)
Russell Dawes (2013)
Florian Eysseric (2013)
Julia Marsala (2012-13)
Irina Schumann, Intern (2011-12)
Quentin Bellay, Intern (2011)
Claire Joly, Intern (2010)
Louis Noval, Intern (2010)
Hugh Stewart, Research Associate (1998-99)